2nd Dressage Summer Camp 26th-28th June at Newton Hall
Please be aware that In line with UK Governmental guidelines to avoid unnecessary social gatherings. This event is may be cancelled or postponed
Friday June 26th to Sunday June 28th 2020
Venue
Newton Hall Equitation Ltd, Newton Hall Lane, Swilland, Ipswich IP6 9LT

Flatwork / Dressage Training Camp, with Instructors James Stoddart, Tammy Ruffles and Hayley Chilver
Payment in full required to secure a place by April 25 2020, this is non-refundable unless a replacement can be found or on receipt of a doctors letter or vet certificate.
Fees £155 plus stabling & parking. Meals – additional £50 per person for six meals prepared at The Gallery Kitchen
Stables £20 per night  or £40 per night including straw or shavings
This event is for Halesworth & District Riding Club members.
Senior Riders only (over 18 years old). Camping facilities.

Newton Hall do have on site accomodation (please book direct).
Payment in full required to secure a place by April 25 2020. this is non-refundable unless a replacement can be found or on receipt of a doctors letter or vet certificate.
To book your place please contact Hayley – hayleycchilver@gmail.com
BRITISH RIDING CLUBS 'NAF FIVE STAR' VIRTUAL DRESSAGE COMPETITION
Judging to take place 26 – 28 June 2020
Entries Open 20 May
Entries Close 27 May (or when class capacity is met).
All entries will be taken on a first come, first served basis. Restriction of one entry, per riding club, per section. Entries will be managed by Excel Show Team and No entry is confirmed until full payment has been made. Please email brc.shows@gmail.com
Once your entry has been confirmed All footage to be recieved by 12th June 2020 using the We Transfer App.
July 4 Unaffiliated Dressage – Grove House Farm Equestrian – Spexhall
This Competition will be held in the Outdoor Arena at
Grove House Farm Equestrian,
Hall Road, Spexhall, Halesworth IP19 0RR
Entries Secretary 01502 711014 / 07974 141459
Starts between 9 & 9.30am
Entry Closing Date 01/07/2020
Both warm up & competition will be on a surface. Warm drinks & light refreshments will be available
On Line Entry is preferred for this Event
however an entry form is included with the schedule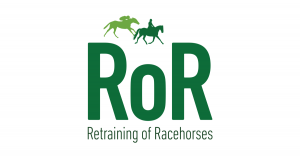 New for 2020, Halesworth & District Riding Club are pleased to be a participating club the RoR Riding Club Challenge