Please be aware that due to the Coronavirus pandemic
this event may be postponed or cancelled at short notice

This Competition will be held in the Outdoor Arena at
Grove House Farm Equestrian,
Hall Road, Spexhall, Halesworth IP19 0RR
Entries Secretary 01502 711014 / 07974 141459
Starts between 9 & 9.30am
Entry Closing Date 24/09/2020 although classes will close early if full capacity is met
16-09-2020 ENTRIES UPDATE Senior Rider Classes 4,6 & 7 have now closed
MEMBERS ONLY DRESSAGE 2020
Entry Fees – Dressage: £10 per class (Halesworth & District Riding Club members pre-entry only). First Aid £1 per riders. Rosettes to 3th place
Score Sheets & Rosettes will not be presented on the day but will be posted to all competitors within 48 hours. Results will be published on this website & on the clubs Facebook Page.
24/08/2020 Please note changes of tests in Class 9
On Line Entry is preferred for this Event
however an entry form is included with the schedule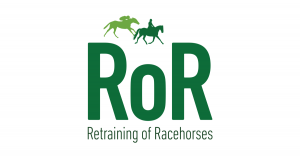 New for 2020, Halesworth & District Riding Club are pleased to be a participating club the RoR Riding Club Challenge


Due to Covid-19 Guidlines regarding the parking of lorries and trailers entries for this event will be limited to 8 riders per class. Entries may close early if full capacity is reached